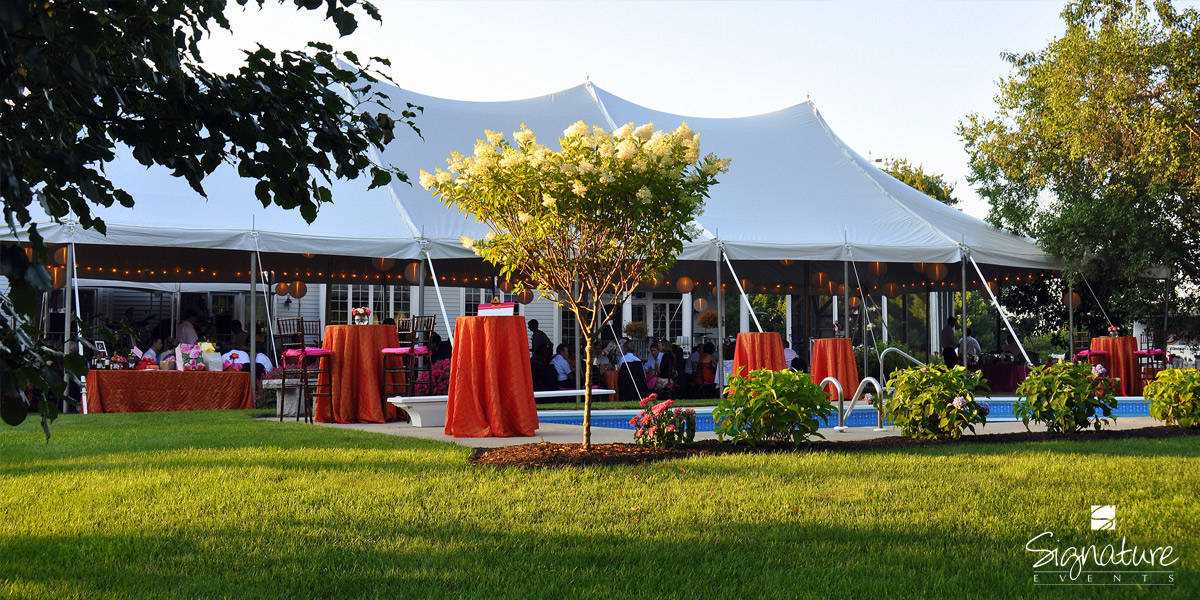 Elite High Peak Pole Tent Rentals
Whether you're hosting 50 guests or 1500, we've got you covered. We rent a variety of tent sizes–widths up to 100′ and lengths up to 160′–so you rent a tent size that's the right size for your event. When you choose a high peak pole tent you enjoy a visually striking sculptured tent top that looks great both from the inside and outside. A pole tent does not have an inner framework, but does contain interior center poles. These poles can be used for decorating purposes, plants, lighting and more.
These tents require staking and are not suitable for use on asphalt or concrete.
Our Elite High Peaked Pole Tents feature:
Sizes available in 20′, 30', 40', 50', 60' and 100′ widths, with lengths up to 160′.
Tent tops are only available in white.
Clear, solid white, or cafe sidewalls can be added.
What Size Tent Do You Need?
Maximum tent capacity decreases once you add staging, buffet tables, a bar or dance floor to your tent. And, your floor plan needs to accommodate for the large center poles inside the tent. Contact us today, we're here to help make planning your event a little easier. We can determine what size tent you need for your event, and provide you with a layout to show where all your rentals will go.