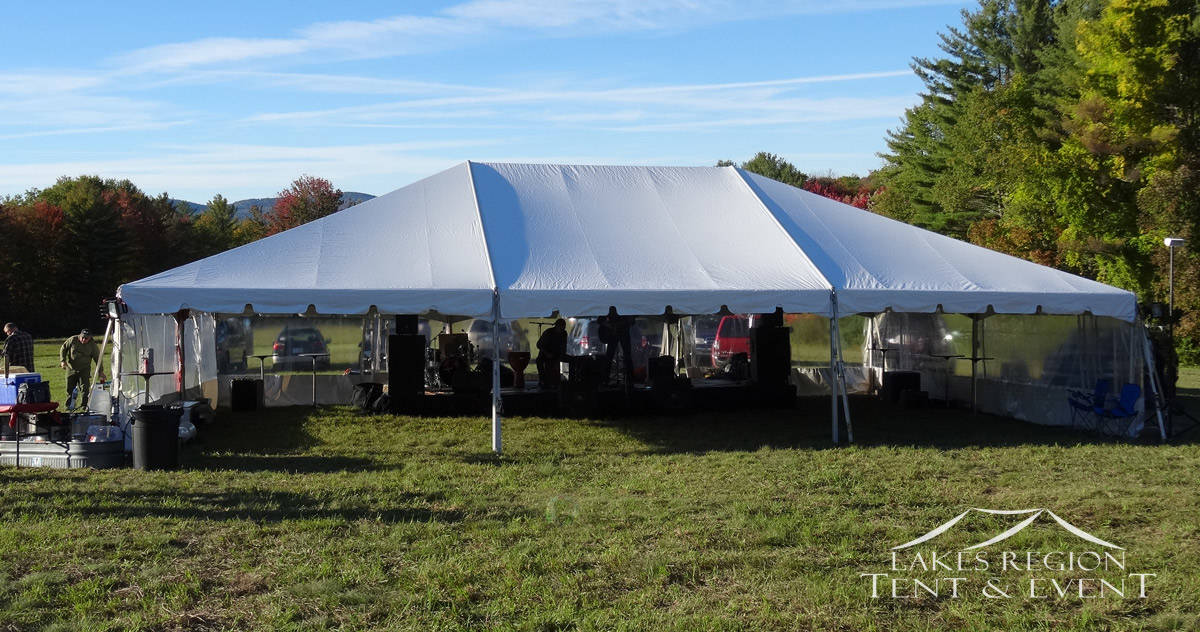 Frame Tent Rentals
Frame tents are the most versatile tent you can rent. As a free-standing structure, they can be set up on gravel, grass, asphalt, concrete or just about any large flat space. Since a frame tent does not have any interior support poles, but rather an interior frame structure, square footage is not compromised and interior layouts are more straight forward.
Our Large Frame Tents feature:
Sizes in 10', 15′, 20', 30' & 40' widths.
Adjustable leg heights to accommodate moderate changes in elevation.
Ability to be joined together to create unusual tent configurations.
Solid white or cafe sidewalls can be added.
Optional concrete ballast system for use on concrete or asphalt surfaces where tent stakes cannot be driven into the ground.
What Size Tent Do You Need?
Maximum tent capacity decreases once you add staging, buffet tables, a bar or dance floor to your tent.  Contact us today, we're here to help make your event planning go a little easier. We can determine what size frame tent you need for your event, and create a 2D layout with your tables, chairs, dance floor, etc.