Summer is here! Like most New Englanders, after a long, cold winter you look forward to the warmth and sounds of summer. And, nothing says summer like a good, old fashioned BBQ or summer soirée. Make your summer party one to remember by kicking things up a notch! Whether you're planning a neighborhood block party, family reunion, or just getting friends together for a cookout, these five party rentals can make a BIG difference:
1. Fill & Chill Table
Coolers are for the beach. Keep food and beverages cold and easily accessible with a fill and chill table. These 8' long tables are easily configured to give you more or less space for beverages. Fill with ice and you're ready to go. Not only do these tables look great, but they help reduce back and forth trips to the kitchen and eliminate the "where are the drinks?" question.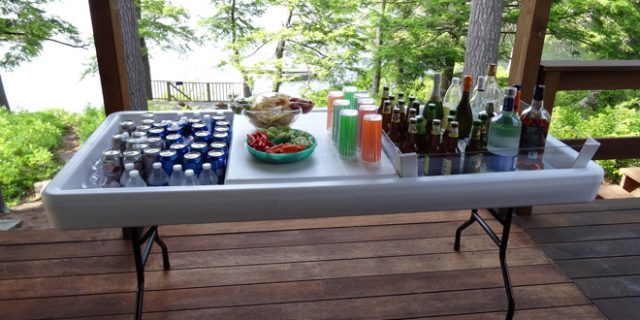 2. Chaffing Dishes
Not everyone is ready to eat as soon as items come off the grill, and those tasty appetizers might not be so tasty once they've gone cold. Keep your edibles warm for hours with a few chaffing dishes. Choose from different sized pans, or put your own dishes inside.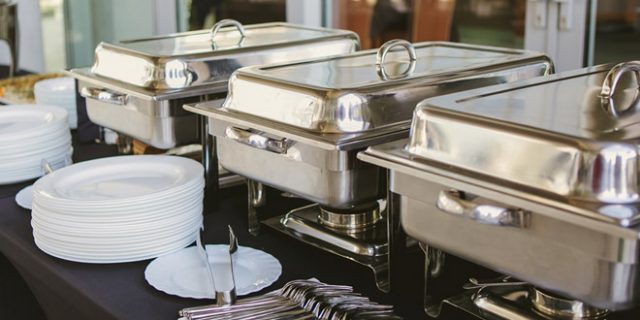 3. Sound System
You made a great iTunes mix for your party, but without a good speaker system who would know. Easy to rent and setup, a professional quality sound system is sure to get your party started, and keep it going. Many rental providers even offer microphones with their sound systems, which can come in handy if you need to get the attention of a large gathering or have announcements or games planned.
4. Lighting
If you're planning to party into the night, exterior spotlights and houselights might not be enough lighting to ensure everyone's safety. Hang a few strands of rented bistro lights from trees to provide ample light and create a nice mood.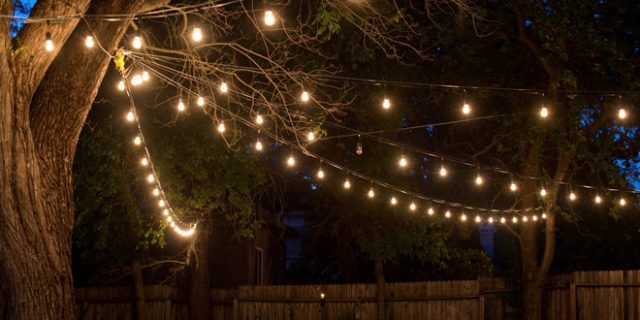 5. Tent
A summer scorcha + limited shade = sweltering guests who huddle in your house. Although renting a tent is not a must have, it can certainly come in handy. A 20'x20' tent rental can provide ample room for 15-20 guests to lounge, eat or dance throughout the day. Of course, if an unexpected shower comes your way, you're ready. With the exception of the tent, which most rental companies prefer to set up themselves to avoid damage, you can typically pick up most party rental items directly from the party rental provider, saving you a delivery fee. Of course, if you already have a lot on your plate to get ready for your party, paying the extra $75-$100 to have the items delivered, set where you want and then picked up afterwards may be money well spent.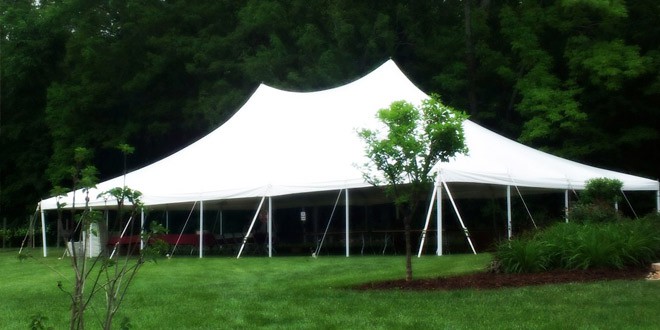 Look to Lakes Region Tent and Event for all your party rental needs. From tents and tables, to linens and lighting, we've got you covered!