New England barns are all the rage for today's rustic chic weddings. But before you jump in, know that not all barns for rent are the same and there may be compromises to make and inconveniences to deal with. We reached out to Pete Carey, Innkeeper at Meadow Wind Bed and Breakfast in Hebron, New Hampshire, for advice on planning the perfect barn wedding event.  Here are eight important things to consider if a New England barn wedding is your vision.
1. Choose Your Venue Wisely
The location is key to pulling off a complete rustic barn wedding.  Seek out a venue with picturesque views, open fields, and (of course) a barn.  Pete's "best advice for couples is to pick your venue carefully."  Pete urges couples to be diligent and understand everything a site does and does not offer.  Is the barn wired for electricity?  What is available and what needs to be rented?  Do you have full access for set up days prior to the event?  What time will people have to be off the property? Pete also suggests touring the site on, or around, your event date to get a sense of how seasonal temperatures and lighting can impact your plans.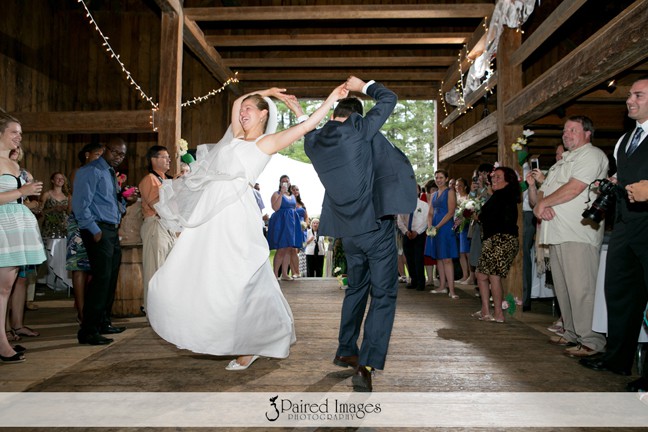 2. Book Vendors Early
Get out in front of the wedding season frenzy.  Pete suggests booking a barn venue at least 18 months out, as well as booking your caterer and tent provider.  Based on Pete's 13 year's hosting weddings, the "good vendors get booked fast."  You want to hire vendors that are known for going the extra mile. By booking early, you can be more selective in whom you put your trust.
3. Plan for the Weather
Alfresco dining may work in California, but New England can be hit or miss.  If a catered meal in an open field is at the top of your wish list, make sure to have a plan B.  Depending on the size of your guest list, the meal can be moved into the barn, otherwise have a tent rented just in case.  In regards to guest comfort, American Barns were constructed in a way that takes full advantage of the sun and wind.  Barn doors can be left open to let in a cooling breeze, or closed to keep body heat in.  If you'd prefer to expand your reception site with a rented wedding tent, portable heaters and fans do wonders.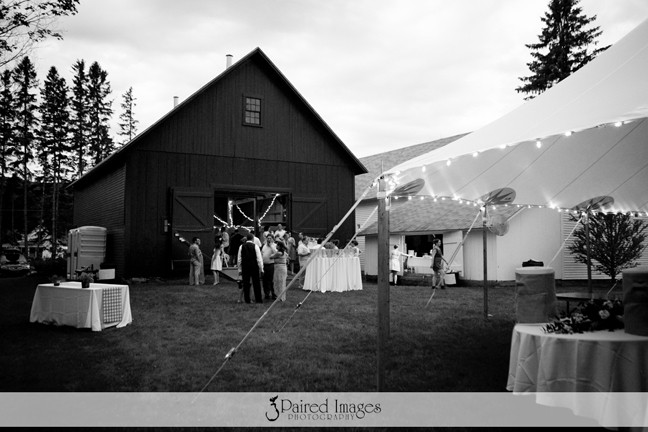 4. Understand the Rules
As with any venue you rent, there will be rules you and your guests must abide by. These may include parking, smoking, where you can drink on the property, noise ordinance rules, what décor can be used inside the barn, trash removal, use of fireworks, fire pits, and general use of the property. Barn owners should have these available, but just in case, you should discuss your ideas and plans ahead of time with the owner.
5. Play with the Space
Hosting a wedding in a country setting often allows for a unique expansion of space.  From Pete's experience, 95% of couples choose to host the meal under a tent, and reserve the barn for cocktails and dancing.  If you're hosting a more intimate gathering, you may choose to divide the barn space into dining space (most barns can accommodate tables and seating for up to 100 guests), as well as dancing.  Many American barns boast a loft or two which you might consider using for a DJ or audio equipment.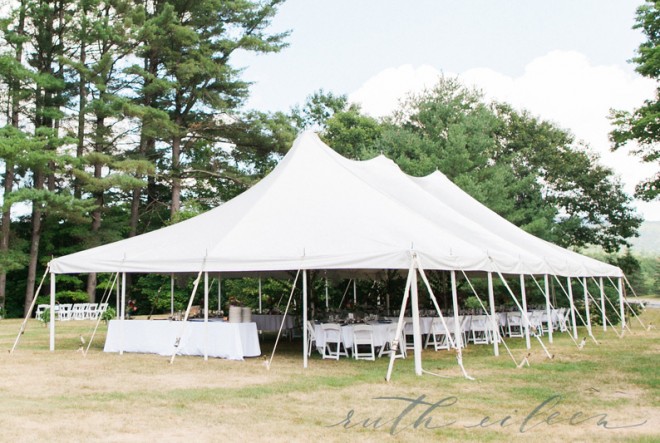 6. Set the Mood with Lighting
When visiting the venue, be sure to check out what if any lighting is currently available.  The barns at Meadow Wind, for example, are already equipped with spot and down lighting.  In this case, twinkle lights or bistro lights can be added to complete the look.  Candles can also be used to create a nice glow, but be certain to ask the venue first.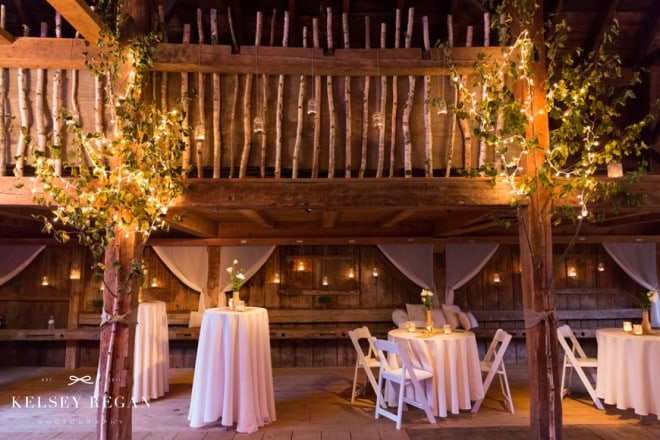 7. Choose the Right Tables
Since most American barns are built in 12-foot sections, both rectangle and round tables work well.  Consider the vibe you're going for.  Round tables allow for small intimate conversations, while rectangular tables accommodate more guests. If you want to keep the rustic vibe, consider renting wooden farmhouse tables and wooden chairs and a simple runner for a touch of color to the wooded interior.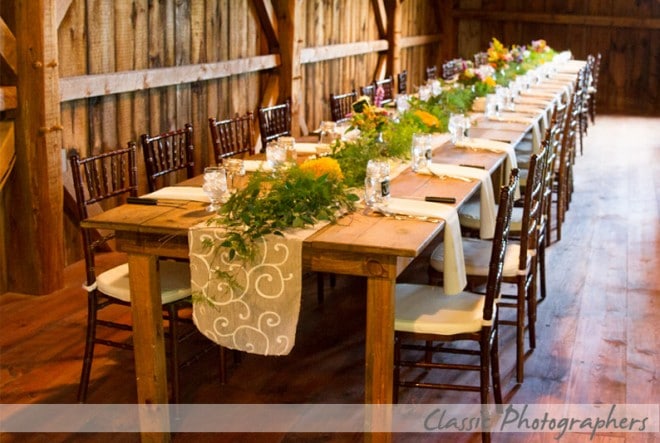 8. Stock the Bar
Couples can save a bundle by stocking their own bar.  Look for deals at the New Hampshire Liquor Outlet, or buy in bulk from a local brewery.  Pete shares that as long as you host an open bar, there is no need for a liquor license.  Couples will need to rent barware and Pete suggests hiring a professional bartending service to help keep things running smoothly the day of the event.
Over the years, Meadow Wind Bed & Breakfast has served as the perfect backdrop for many rustic barn weddings.  Nestled between the White Mountains and the shores of Newfound Lake, this historic farm boasts two barns, as well as accommodations for wedding guests.  In addition to weddings, the inn can be reserved for retreats, conferences, and family reunions.